The Best Rated Online Live Dealer Games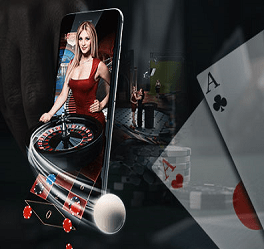 Online live dealer games mix elements of the digital and physical worlds, to ensure you get the thrill of a land-based casino at your own convenience. In addition to the convenience online casinos bring, live games also benefit from an array of bonuses and top-quality gaming software.
Whilst most people may associate live titles with blackjack, there are actually far more games available to online players. Here we will highlight the best online live dealer games, so you can bring a bit of Vegas to your own home.
Blackjack
As mentioned blackjack is probably the game that comes to mind when you think of online live dealer games. Due to its speed and relative simplicity, blackjack will always be considered among the best live dealer games.
However, whilst its popularity endures, this does not mean there hasn't been room for innovation. Among the current best variations of the game are:
Party Blackjack - Players of Evolution Gaming's Party Blackjack can expect pumping music and lots of social interaction. Usually having two dealers, the game aims to engage players in a fun way.
Common Draw - Developed by NetEnt, this game essentially follows standard rules. The main difference, however, is that all players are dealt the same cards. This means any difference in the game's outcome is down to your own decisions.
Bet Behind - The unique element of betting behind games is everyone - even those who haven't yet managed to get a seat at the table - can get involved. This is done by allowing waiting players to place bets on who will win the current game they are watching. This is one of our favourite innovations, as it allows everyone to get involved.
Roulette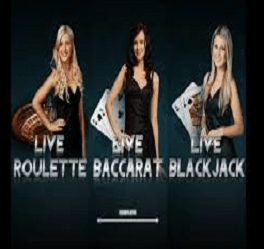 Another casino staple, roulette is synonymous with some of Hollywood's most iconic titles - including Diamonds Are Forever and Casablanca. With live games, you can now bring a touch of the big screen glamour to your own small screen blockbuster.
Whilst there aren't as many variants as blackjack, there are still a few interesting twists available for players. The best of these, again provided by the impressive Evolution Gaming, is Lightning Roulette. Despite appearing like a standards game of roulette, there are a number of additional features that add to the game's overall enjoyment. Specifically, Lucky Numbers and Lucky Pay-out features mean winnings can reach 500x your bet amount. This makes it one of the highest paying roulette games ever - either online or offline!
Baccarat
Similarly to blackjack, online live baccarat is played at the same table, with the deck of cards, that you will be familiar with from land-based casinos. Whilst this sense of familiarity is part of the appeal of online live dealer games, there are also several unique online variants designed to ramp up the excitement. The best of these are:
Multi-Seat Baccarat - This form offers multiple spots at the table, enabling you to play more hands and potentially win more money! It's a great option for those with limited time, or those who simply don't like waiting around.
Baccarat Squeeze - In some respects this version represents the opposite of the constantly moving multi-game variant. With baccarat squeeze dealers purposely take their time to reveal cards, in order to build suspense and excitement. This has proved popular, though you will need a little more time and patience for this one.
Progressive Baccarat - As you might have guessed, this game variant features a progressive jackpot. The jackpot can be won by placing a side bet on the banker and a player both showing the same suit ace, plus and eight. Doing so successfully can result in pay-outs of hundreds of thousands.